CK9-SAS, providing quality security services for the South East Queensland region for over 15 years
CK9-SAS has been operating for over 15 years with owners, Artur & Kellie Marcinkowski, providing quality security services for the South East Queensland region. Artur has over 20 years' experience with both security guard and dog training making him one of the leading dog trainers in the security industry.
"I found CK9-SAS great value for money. Extremely professional outfit with fantastic staff. Service was definitely above our expectations with fantastic outcomes."
John Harris
At CK9-SAS, we have a long term investment in our own company and the security industry. The directors of CK9-SAS participate in regular training and assessment with the best dog trainers in the Southern Hemisphere. This ensures we deliver effective training to our own guards and dogs. We have our own kennel and training facilities and equipment and only employ guards that are dedicated to learn and have a passion to work as part of a canine security team.
All our security canines are Dutch Shepherds which are known for their loyalty and reliability and are alert, watchful, active, independent, persistence, intelligent and obedient. They are not aggressive but are imposing and trained to respond at the command of our guards.
"CK9-SAS was great to work with and provided a fantastic services. Their guards were very professional, on time and thorough in their job."
Brian Finley
Our guard and canine security teams are a strong deterrent to criminals and trouble makers. Our dogs are social and they do not create a threat for our clients but are trained to indicate to the handler if people are hiding behind buildings, bushes and poorly lit areas. Our dogs and guard teams are the equivalent of several static guards, ensuring they can safely investigate and deal with a group of people. In the event of trouble, our guards do not have to handle or restrain intruders but simply allow the dog through its training to hold the would-be vandal or thief until the police arrive.
We provide a safe and effective option to our clients and are fully trained and insured for all the work we do.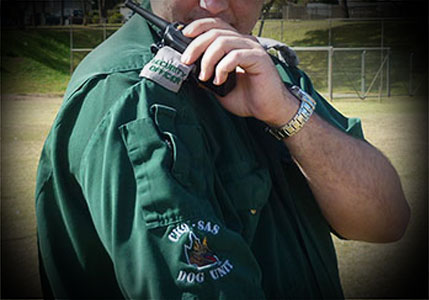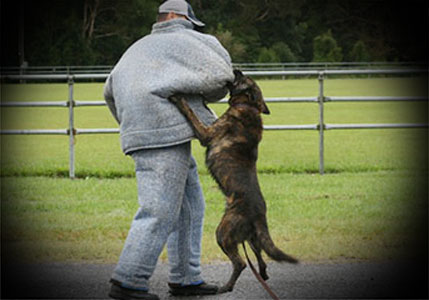 SERVICES THAT WILL EXCEED YOUR EXPECTATION